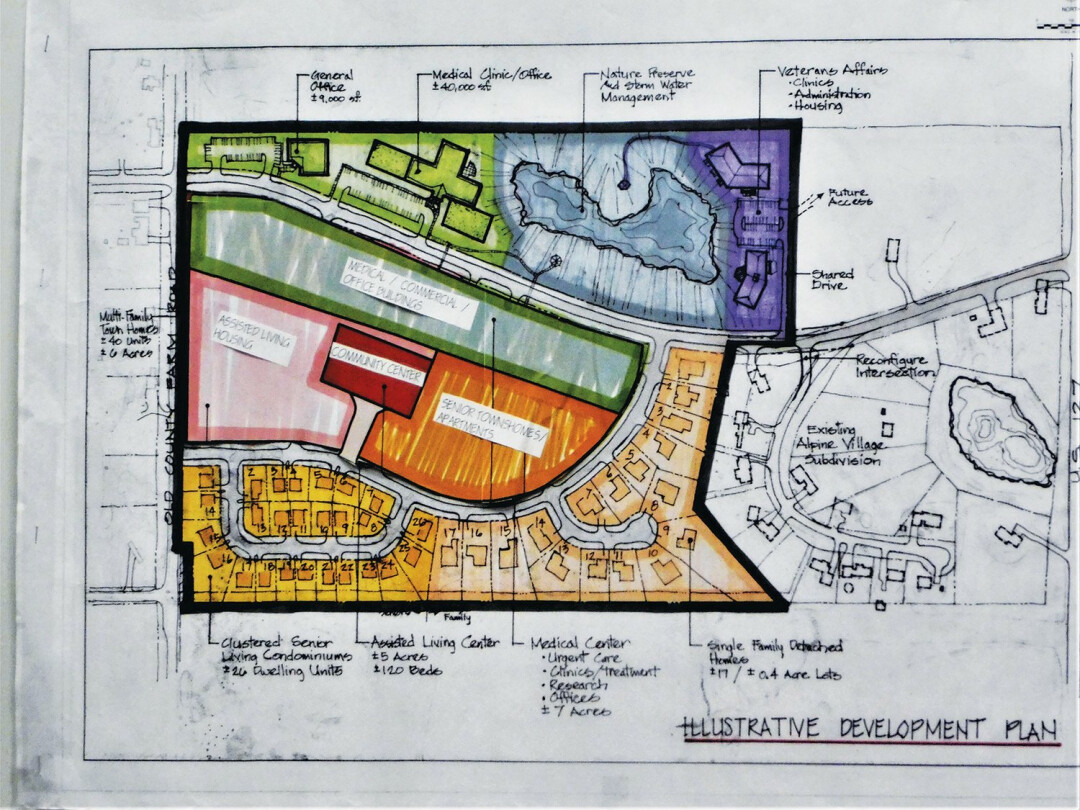 Pam O'Laughlin, Clare County Director of Middle Michigan Development Corporation informs commissioners of the zoning request and explains that it is essential to have these zoning ordinances so that when grant dollars become available for activities such as housing, the right components will be in place.
The Clare County Board of Commissions approved property rezoning for the HAEDCO (Harrison Area Economic Development Corporation) project. The 52-acre property now includes some light industrial use and a business connections park. Possibilities also include a business park; clinic and medical/other office buildings; senior apartments/cottages and assisted living with a community center between. Planned uses also included 17 single-family detached homes on approximately 0.4 acre lots, along with a possibility for some townhomes for single-family housing.
To read the full article published by the Clare County Cleave, click here.