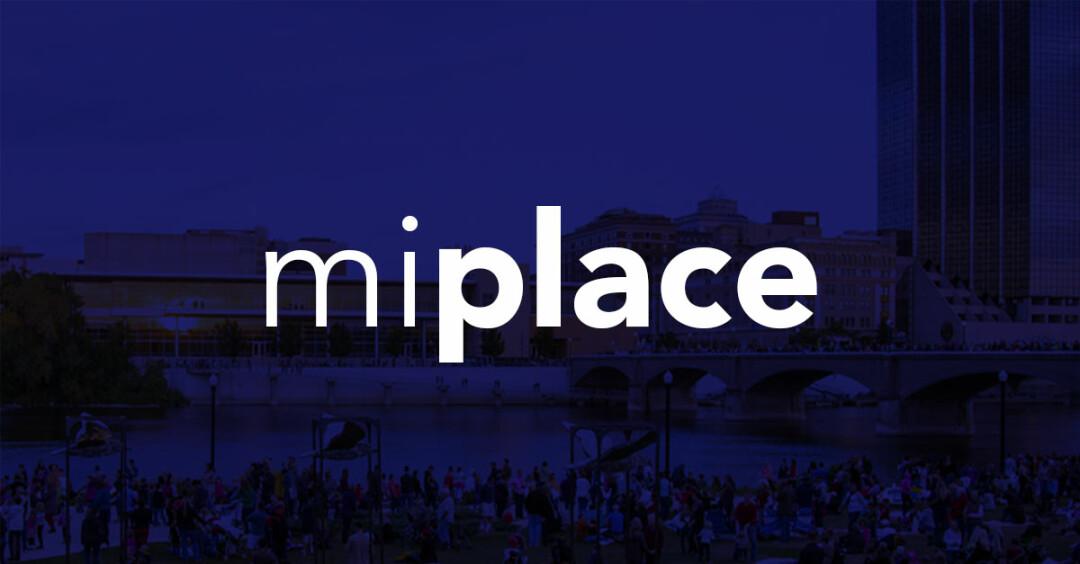 The Michigan Economic Development Corporation (MEDC) recently announced that place-based businesses located in Middle Michigan are eligible for $2500 in funding to support technology-related advancements in their business through the Optimize Main Street program.
Middle Michigan Development Corporation will be able to submit two businesses for consideration while each community that is engaged in the Main Street program or designated as Essentials or Certified through the MEDC's Redevelopment Ready Communities program in a community with a population of 15,000 or less in Middle Michigan will also be able to submit two businesses. In total, MMDC will be able to submit two businesses from our service region, while the City of Evart, Clare, Harrison and Gladwin will also be able to submit two. The City of Beaverton, through the Gladwin County EDC, will also be able to submit two businesses for consideration.
Business owners interested in applying can review full criteria for the program here.
Interested Businesses located in Clare, Gladwin, Isabella or Osceola County Must Submit Their Business Worksheet to Middle Michigan Development Corporation by July 31st.
Eligible Businesses:
Business has a physical location in a traditional downtown district or a dense, commercial corridor
Business has completed the online Business Technology Assessment
Business is headquartered in Michigan
Business has identified a need for technology integration
The business has confirmed its willingness to be coachable and is committed to completing the required technical assistance
The business has confirmed their ability to complete the minimum required coaching and technical assistance within 45 days of notification
Ineligible Businesses:
Businesses that are considered franchises (including independent contractor agreements), businesses located in strip malls (unless located in an area zoned and approved for future concentrated mixed-use development), "big box" retailers, businesses whose primary sales come from marijuana, CBD, or tobacco, and/or any other businesses deemed ineligible by the MEDC.

Eligible Fund Uses:
Funds may be used to purchase hardware, software, or third-party contract services that will incorporate or advance the usage of technology within the business to increase efficiency in business operations, improve connectivity to customers, and/or increase sales. Examples of eligible expenses include:
Hardware - computer, laptop, tablet, modem, WiFi equipment, printer, point of sale system, camera, lightbox, or similar equipment to advance technology operations for the business
Software - website development including domain name, web hosting and/or e-commerce integration, web platform subscriptions including QuickBooks, point of sale, printing, graphic design, content management, email marketing, or similar platforms
Contract Services from a third party - grantee may work with a small business or third-party contractor that has expertise to help grantee meet technology goals, ex. mobile optimization, social media content calendar creation, SEO, email marketing, etc.
Ineligible Fund Uses:
Grant funds may not be used for advertising expenses, lead generation (such as online advertisements, paper advertisements, and/or purchasing customer lists), or other expenses deemed unacceptable to the MEDC. Funds may not be used for prior expenses incurred. The business will work directly with the Northern Initiatives Business Coach to identify eligible use of funds and estimated costs prior to funds being disbursed.
Proposed Timeline of Approval Process:
April 7, 2023 - Program Announced
April 26th, 2023 - Business Application to MMDC Due
May 1, 2023 - Application Window Opens
July 31st, 2023 - Extended Application Deadline
TBA - Small Businesses notified of their selection & program participation begins
Fall 2023 - All technical assistance is complete and grant dollars deployed
Ongoing - Post-Program Check-In Survey sent to participating businesses 90 days after program participation
For full details on the Optimize Main Street program, please visit the MEDC website.