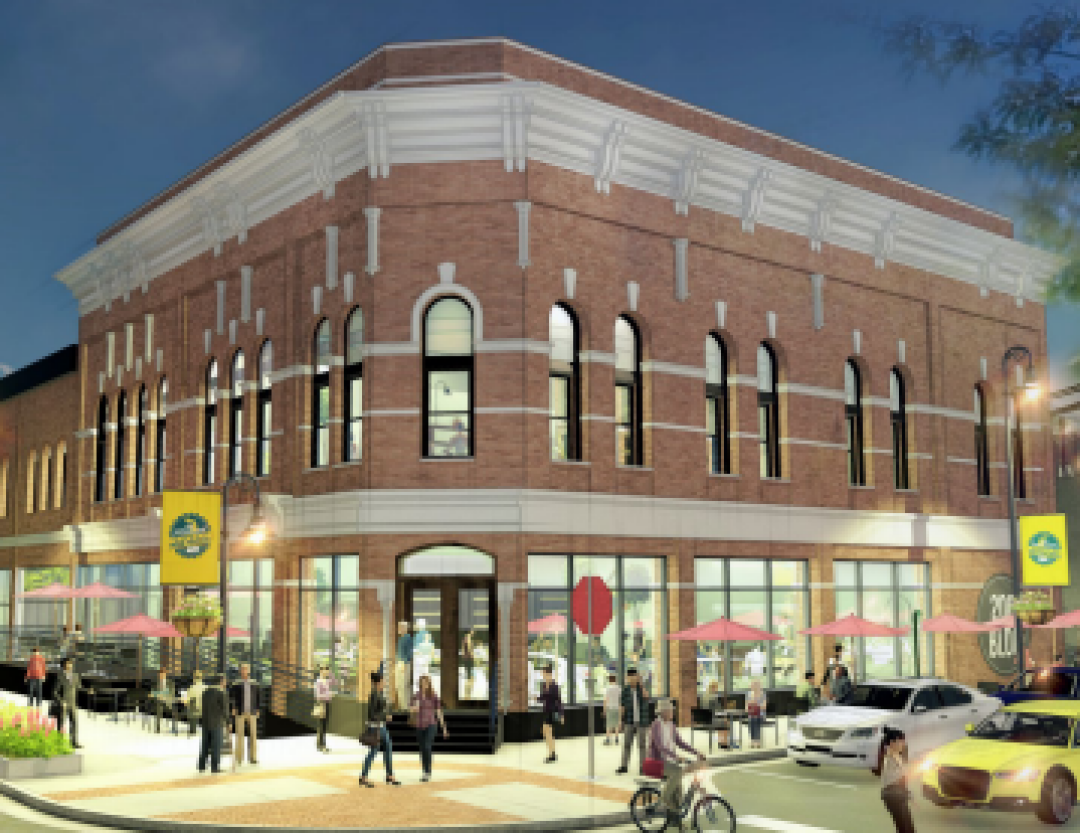 Be a part of the resurgence in the heart of Downtown Mt. Pleasant: Join MEDC, City of Mt. Pleasant and Isabella Bank for an in-person site showcase event on Oct. 15th.
MEDC recently released Request for Developer Qualifications (RFQ) in the City of Mt. Pleasant to assist in the community's improvement of the former Upton's Opera House and bank building through commercial development.
Opportunity Snapshot:
Located at E. Broadway St and S. University Ave in the heart of Downtown Mt. Pleasant, just steps away from great dining, charming local shops, and a variety of year-round events and festivals, these two buildings provide over 25,000 square feet of incredible adaptive use potential. Built in 1880 as Upton's Opera House and bank building, the corner building at Broadway St and University Ave would ultimately become Isabella County State Bank Headquarters. The building consists of five interconnected buildings, collectively referred to a 200 E. Broadway. The project site also includes 111 S. University. Built between 1900 and 1910, this two-story concrete block building housed the Enterprise newspaper print shop between 1910 and 1948. From urban loft living with access to desirable amenities, to experiential retail and co-working spaces, this property offers a one-of-kind investment to create a mixed-use destination attracting young professionals, Central Michigan University students and alumni, as well as empty-nesters from all across Mid-Michigan. 200 E Broadway is a local landmark and a gem hiding in plain sight. She's just waiting for her original features to be restored and the next chapter to be written.
The City of Mt. Pleasant has been certified in the Redevelopment Ready Communities program and worked diligently to provide a more predictable development environment for those interested in making investments in their community.
Please join MEDC, and the City of Mt. Pleasant at the Site Showcase event on Oct. 15th to learn about this excellent investment opportunity. Attendance at the event is encouraged but not mandatory for those seeking to submit a proposal. Local officials, planners and MEDC representatives will be on hand to discuss the project details. You can view the full RFQ here.
Mt. Pleasant Site Showcase
October 15th, 2021 - 11:00 am - 1:00 pm
Camille's Prime
506 W. Broadway St.
Mt. Pleasant, MI 48858
Event Details:

Lunch provided
Site overview
Community context
Market conditions
Site vision and preliminary cost estimates
Potential incentives
For questions regarding the Site Showcase Event, please contact Nate Scramlin, MEDC's Redevelopment Services Manager, at .