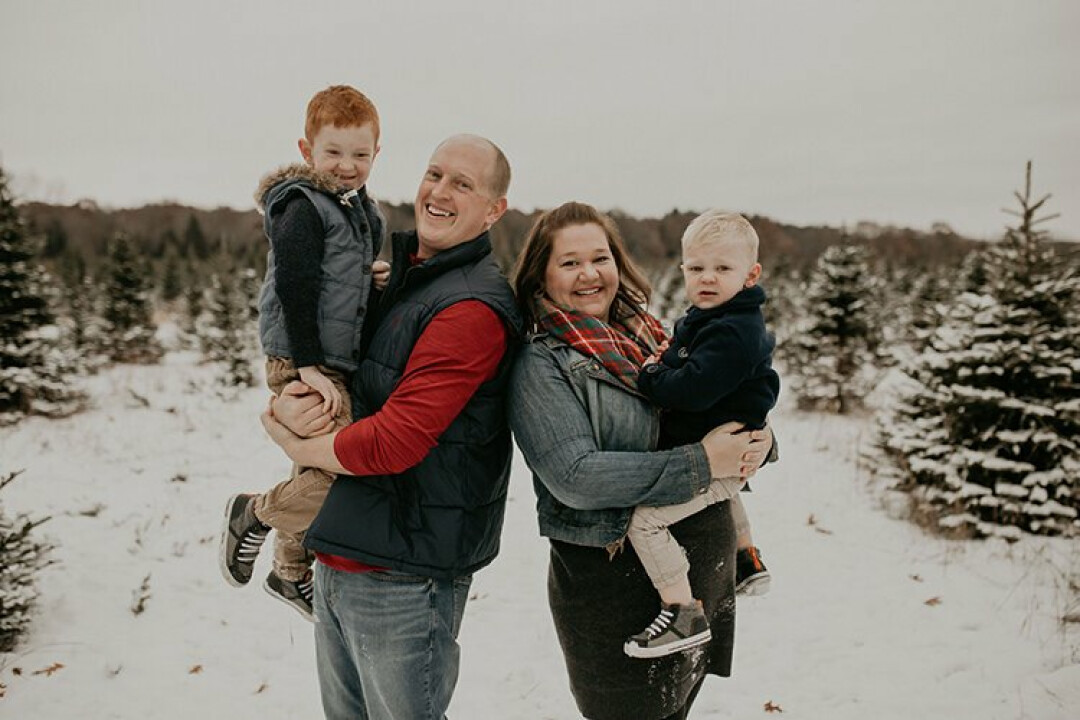 Family.

That's the primary reason people are moving into Michigan, according to data from United Van Lines National Movers Study.

Between school and daycare closings and quarantine requirements, people have come to realize just how much they need to rely on family over the past two years. Family members have stepped in as daycare providers, they have dropped off homecooked meals to those sick with COVID, and they have provided a friendly face during times of loneliness and solitude.

"I think there was a time where kids were spreading their wings and moving across the country," says Krystal Campbell, associate broker with Weichert, Realtors - Broadway Realty. "Now families are coming back together, and we're seeing multigenerational families coming closer in communities again."

Before the pandemic even hit, remote work provided the Binder family – Matt and Beth Binder and their two children – the opportunity to move closer to loved ones by moving back to Mt. Pleasant after living in Elkhart, Indiana for five years.

"His job was able to go virtual pre-pandemic, before it was cool," Beth says.

Beth and Matt met at Central Michigan University (CMU). After college, they moved to Elkhart for Matt's job as a software developer for Lippert, an RV parts company. Then, in 2019, the couple moved back to Mt. Pleasant.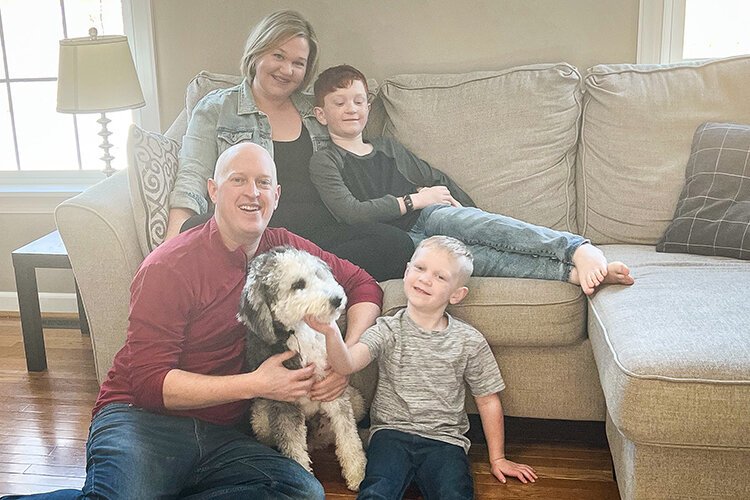 Beth and Matthew Binder with their two sons, Owen (8) and Gavin (5), as well as their bernedoodle puppy, Murphy.

"After five years, we were ready to be closer to family," Beth says. "We missed our connections and ties here. We both grew up in the thumb, but my husband's brother's family now lives in St. Louis with his family."

Now, the pandemic's impact on remote work has opened the door for more families to live near one another.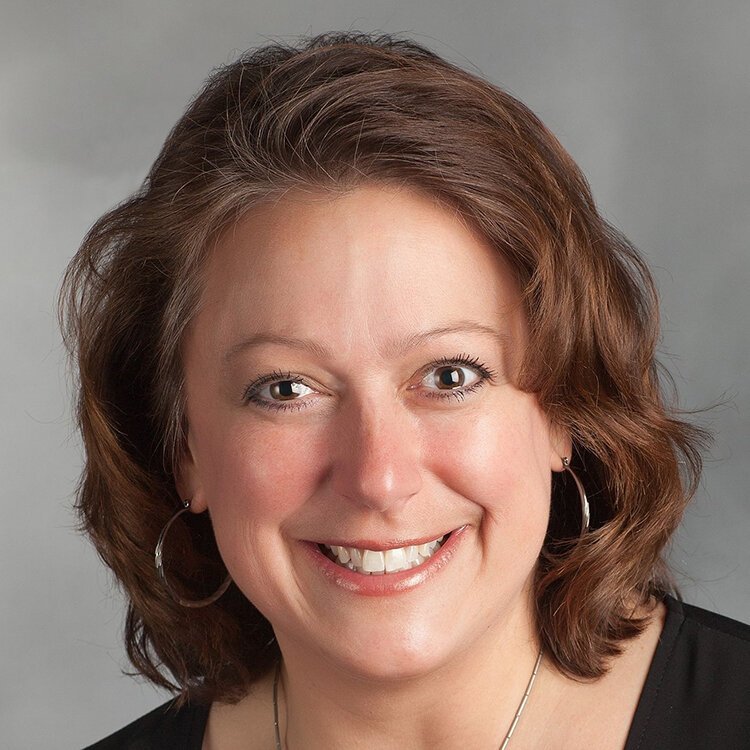 Melissa Allen, realtor at CENTURY 21 Lee-Mac Realty, and realtor for the Binder family.
"I feel like there is a trend for people to move toward family. The Binder's ability to work from home opened up some opportunity for them," says Melissa Allen, realtor at CENTURY 21 Lee-Mac Realty, and realtor for the Binder family. "The other side is that retirees are also selling homes and moving to where kids and grandkids are. I think the pandemic put an exclamation point to it, but that trend with retirees started before; however, COVID opened opportunities to work from home that we're seeing corporations continue."

As it turns out, when given those remote work opportunities and the choice of where to live, many families are choosing rural living. Data from the National Association of Realtors shows that people – especially families – are leaving urban areas and "rural areas had the highest share of inbound moves in 2021."

"I definitely see people moving from metropolis areas – out west seems to be a particular side of the country they're moving from – and that's because they've researched where you can affordably buy acreage and Michigan provides that. I've seen a lot of people move from Arizona, California, Washington, Nevada, and I don't believe we'd seen that movement before. There are numerous people looking for property where they can live off the land," Campbell says.

With the U.S. Department of Agriculture reporting that food-at-home prices (grocery store or supermarket food purchases) rose 6.5% between December 2020 and December 2021, it may not come as a surprise that more people are looking for space to grow their own food or even have farm animals.

"The increase in calls for specific things was amazing to me – people want to have chickens and cows and goats on properties in subdivisions that are on some acreage," Campbell says.

She adds that more clients are wanting to look at zoning and bylaws now before looking at a property or getting serious about it to ensure they are able to do what they want with it.

However, it's not always easy to combine the desire to live sustainably with the requirements of remote work. An issue that people run into is finding acreage as well as access to high-speed internet.

This is the issue the Binder family ran into when looking for a house. Their home has about an acre of land, but they would like around 7-10. When house hunting, they found a property with several acres, but when they looked at putting in an offer they discovered it didn't have Charter internet, so it wasn't an option for them.

"We keep saying this is our 5-year house," says Beth. "Then we want to look for acreage, have a garden, maybe chickens or a cow, but it has to be where we have good internet."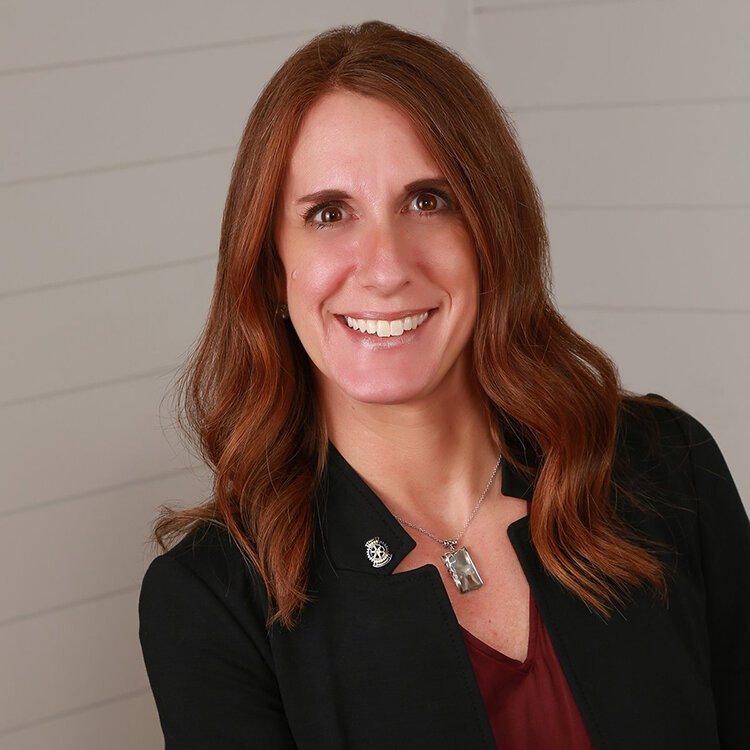 Krystal Campbell, associate broker with Weichert, Realtors - Broadway Realty.Campbell says one of the features that make Mt. Pleasant and the surrounding area attractive is that it does have some properties with acreage as well as high-speed internet access.

One of the other attractive features of the Mt. Pleasant area is that those looking for rural, small-town living don't have to give up certain amenities that come with a big town.

Beth explains that, having grown up in the thumb of Michigan, she and her husband wanted their kids to still experience a smaller school but have more access to activities than they did – both extracurricular activities at school and activities in the community.

"Where we were we still had to travel an hour to go to the mall or really anywhere, but that's not the case here. It's not overpopulated but things are still available," Beth explains. "You get the small-town feel – we run into people we know every time we leave the house – but there are still lots of opportunities for our kids to experience activities that weren't available to us in our very rural communities."

She adds that the proximity of CMU and Mid Michigan College provides access to a variety of activities as well.

Beth says that there was a time before the pandemic when she and her husband were concerned that his job being remote may not last and they may have to move back to Indiana; however, now with remote work opportunities due to the pandemic, they no longer have to worry.

"He's secure in that now because basically his whole office has moved out of the Elkhart area – they're scattered across the US," she says, adding that some of his co-workers have moved closer to family as well.

And, while the pandemic has undoubtedly caused difficulties and heartache for many over the past two years, perhaps the opportunity for families to come closer together is a piece of good to come of it.

"You always want to look for the positive in the challenges that we're facing, and I think that's the positive in all of this," Campbell says.
This article was originally written by Gabrielle Haiderer and published by the Rural Innovation Exchange on March 3, 2022.