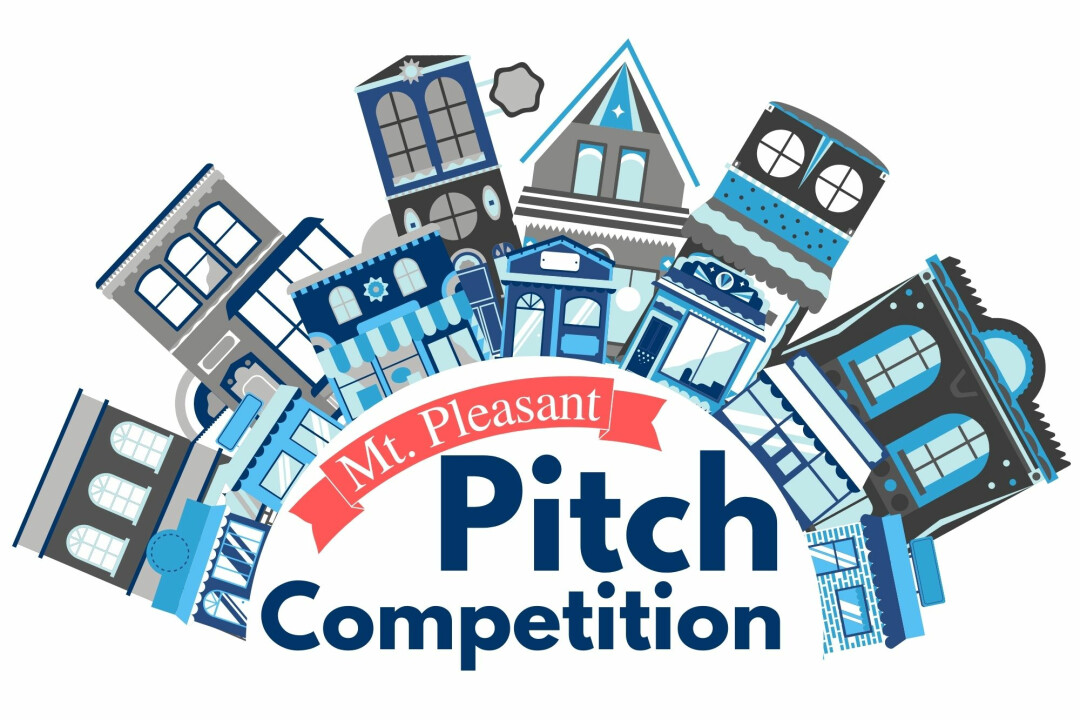 Downtown Pitch Competition - Mt. Pleasant
We're thrilled to be hosting the first Downtown Pitch Competition for Mt. Pleasant, an effort to bring amazing ideas for our downtown to life. Through a competitive pitch competition, ideas will be presented, developed, and ultimately showcased at a community event in November, 2022. And, you're invited to attend and support your neighbors' ideas by casting a vote for your favorite pitch of the night.
The competition will fund three projects that enhance the vibrancy of our incredible downtown district, with over $15,000 of total funding provided by community sponsors who believe in the value of downtown Mt. Pleasant.
Public Pitch Event: Nov. 9 at 7:00 PM, Broadway Theater
At November's public event, pitch finalists will participate in a showcase where they present publicly their ideas and plans. The live event will be open to the public as a fun and inspiring occasion in which Mt. Pleasant community members can gather to support innovation and our Downtown. Attendees will cast their votes for the best pitch of the night, and these votes will determine who wins the $1,000 People's Choice Award. Other awardees will be recognized as well.
Prizes to be Awarded
The following prizes represent the minimum to be awarded, but prizes may be increased, depending on sponsorship and awardee status.
$10,000 for Business Vibrancy
Downtown businesses can pitch ideas for how to enhance their business in ways that improve the overall downtown experience.
$5,000 for Community Vibrancy
Individuals with ideas that enrich our downtown can have their winning idea put into effect through collaborations with municipal, downtown, and other community partners. Ideas could include events, downtown beautification, or installments of amenities and features--anything that makes coming to and staying in downtown more attractive and enticing.
Potential ideas include things like the following:
An event that encourages people visiting downtown
A public amenity that would benefit visitors to downtown (ie benches, bike racks, flower boxes, etc)
A pop-up retail experience
A place-based improvement project (murals, public art installations, etc)
$1,000 for People's Choice
Ideas will be shared publicly so that a popular vote can occur and additional funds can be put toward the most-supported concept.