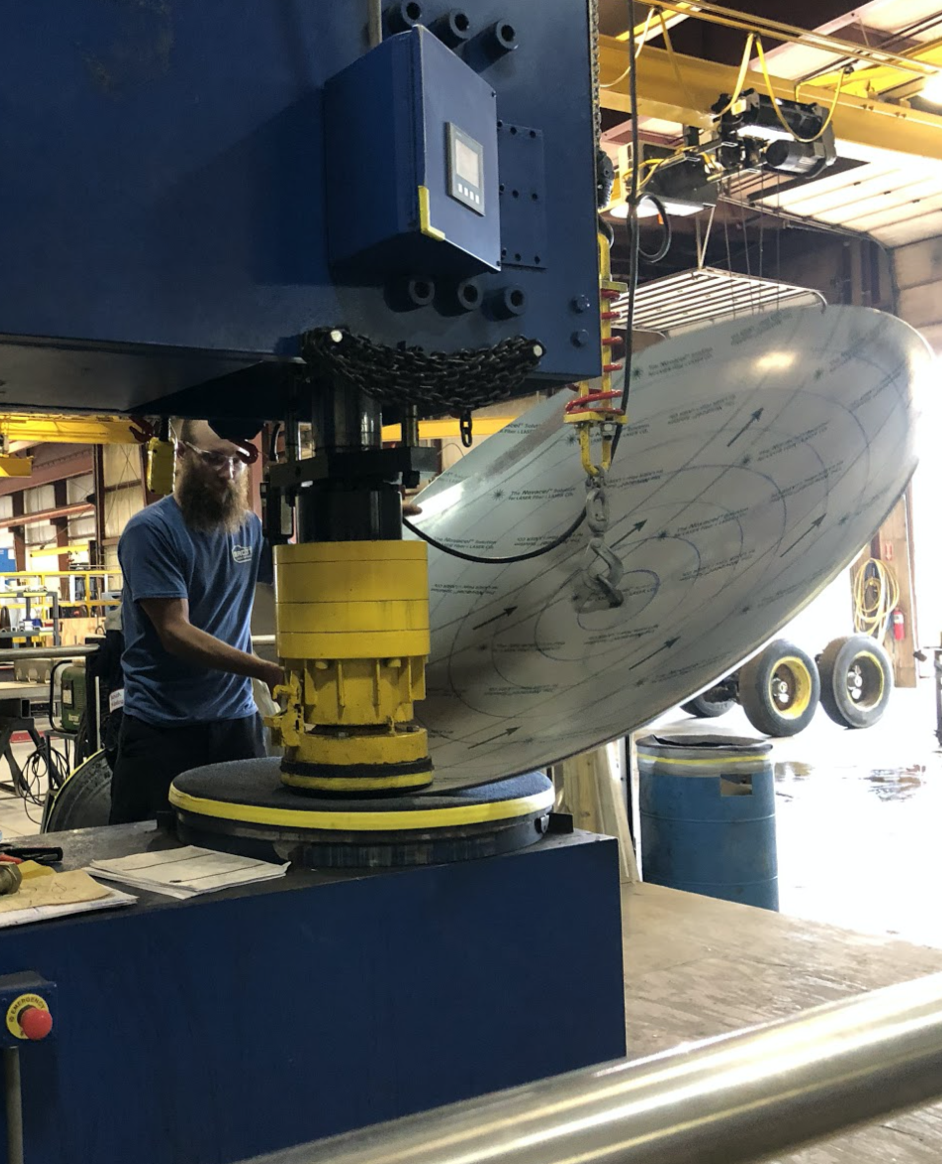 MAC Liquid Tank Trailer (MAC LTT) has made Mt. Pleasant, Michigan their newest home of operations. Originally based out of Kent, Ohio, MAC LTT acquired the manufacturing assets of Burch Tank and Truck on May 11, 2020 and has since opened their first stainless-steel facility right here in Middle Michigan to build state-of-the art cargo tankers.
With a strong focus on producing solution-driven products, MAC LTT specializes in building trailers and tanks for transportation. Their advanced designs provide operational benefits to all their customers including those who transport dairy products, orange juice and fertilizer.
Continuing to advance their operations and techniques in the manufacturing industry, MAC LTT was looking to expand their stainless-steel market and recognized Burch Tank & Truck as an ideal fit.
"We are thrilled to see a unique and successful company like MAC LTT come to Middle Michigan. This successful acquisition has given MAC LTT an opportunity to grow their team and they are in search of 16 more individuals to join their welders, mechanics and general laborers at their Mt. Pleasant location" states Jim McBryde, President and CEO of Middle Michigan Development Corporation.
MAC LTT has been exceeding industry expectations and offering game-changing solutions in the liquid tank trailer industry for the past 22 years. Acquiring Burch Tank & Truck and deciding to co-locate here is just another example of that. From the level of craftsmanship Middle Michigan has become known for to the reliable reputation built by Burch Tank & Truck over the years, we expect MAC LTT to continue leading the way in this competitive market.
About Burch Tank & Truck:
Burch Tank & Truck was founded in 1990 and is a custom tank-trailer manufacturer specializing in petroleum, aviation, agricultural, chemical and oilfield transport.
About MAC LTT:
MAC LTT is an industry leading manufacturer of Liquid Tank Trailers. Regardless of design, or application, MAC Trailer stands ready to be tested.