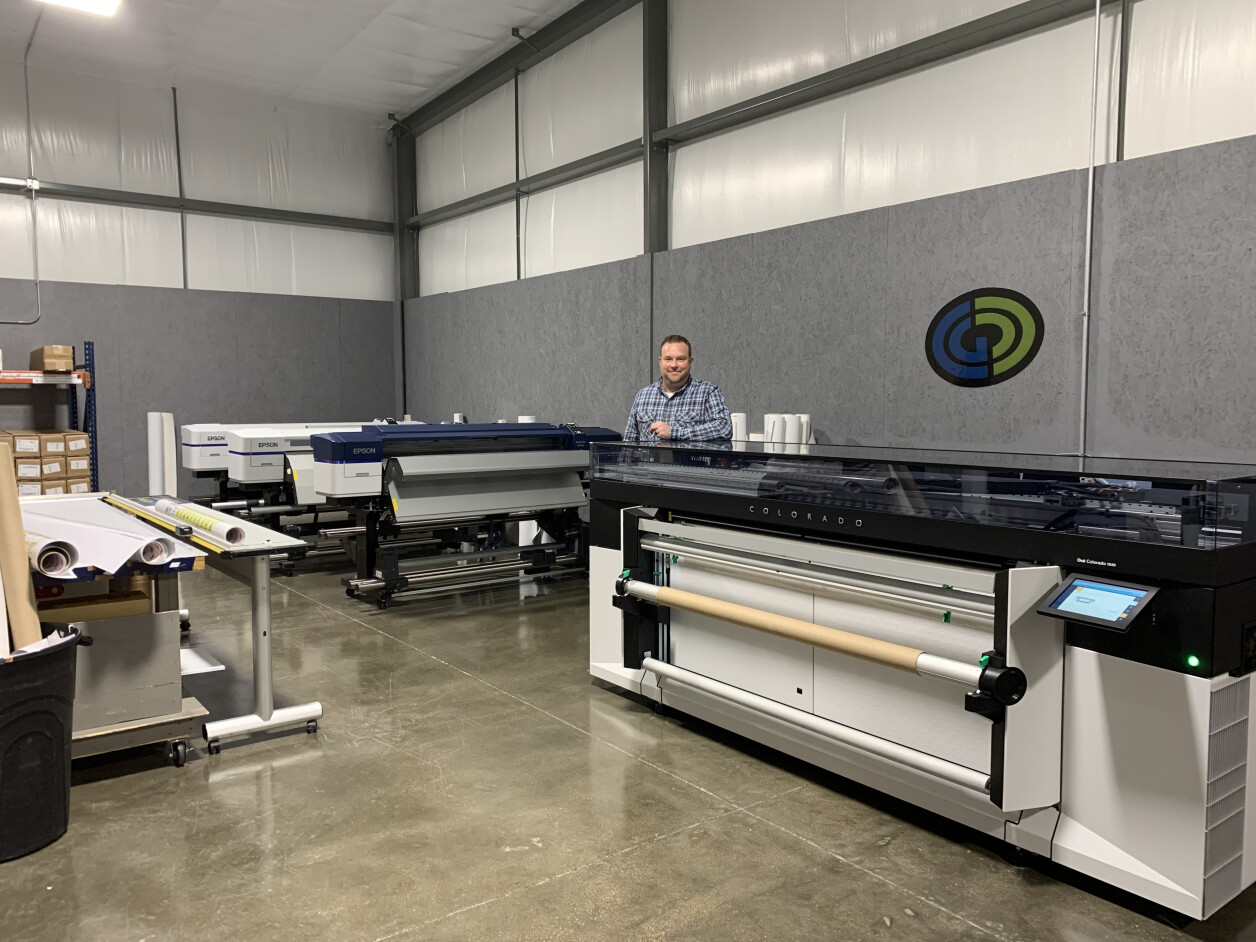 Grafx Central, specializing in the design and production of OEM (Original Equipment Manufacturer) decals and operator manuals, started off small in 1983 when Jerry P. St. Andre saw an unmet need in the Middle Michigan region.
At that time, the company focused on providing general print and design services; however, St. Andre's previous experience designing OEM decals at Morbark allowed the company to have a specialized focus on this type of work. Since its initial start-up, the company has continued to grow and now serves over 100 manufacturers across North America.
Much of the company's growth occurred once Jeremy St. Andre joined the family business in 2004. With his help, the company began to seek out more manufacturing-based clients interested in OEM decal design and print services.
The company's expertise in this niche market and the Grafx Central team's ability to create high-quality, custom work has allowed the company to continually expand its operations.
To accommodate this continued growth, Grafx Central recently acquired a larger building in Isabella County in order to more than double the size of their production floor. In their previous location the company had approximately 4500 square feet of work space and now currently has 12,000 square feet with room to expand if necessary. According to Jeremy St. Andre, they expect to grow by another 8-12% next year.
Grafx Central is incredibly proud of the work they produce, but recognize the quality of that work wouldn't be achievable without their talented team of employees.
Grafx Central currently has ten full-time employees on staff and the management team is committed to valuing each employee's contribution and dedication to the work they create. Producing high-quality, custom work for each client in a timely manner is a top priority for Grafx Central. To do so, they utilize cutting-edge, advanced technology to better serve their clients.
"We cater to the needs of the manufacturers," states Jeremy St. Andre, Grafx Central CEO, "Whether it's pricing or products, that's what has allowed us to grow and we are willing to meet the necessary needs of our clients to make them proud."
For more information on Grafx Central or to inquire about the services they provide, visit http://grafxcentral.com.