As we continue taking steps to mitigate the effects of the COVID-19 outbreak, Consumers Energy remains committed to businesses across the state, including those located here in Middle Michigan.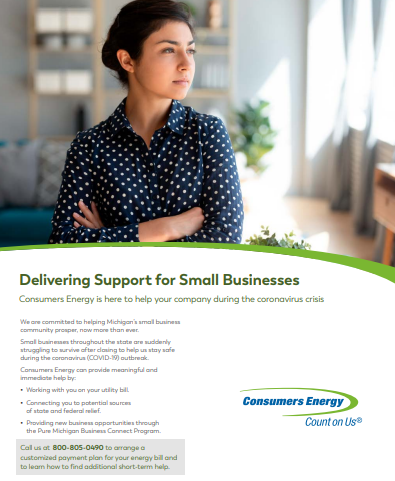 Consumers Energy is making it a top priority to support small businesses by offering meaningful and immediate support to their customers by:
Call Consumers Energy at 800-805-0490 for guidance and support with any questions and concerns related to your bill or other short-term services.
For additional resources for your business, visit our resource page.