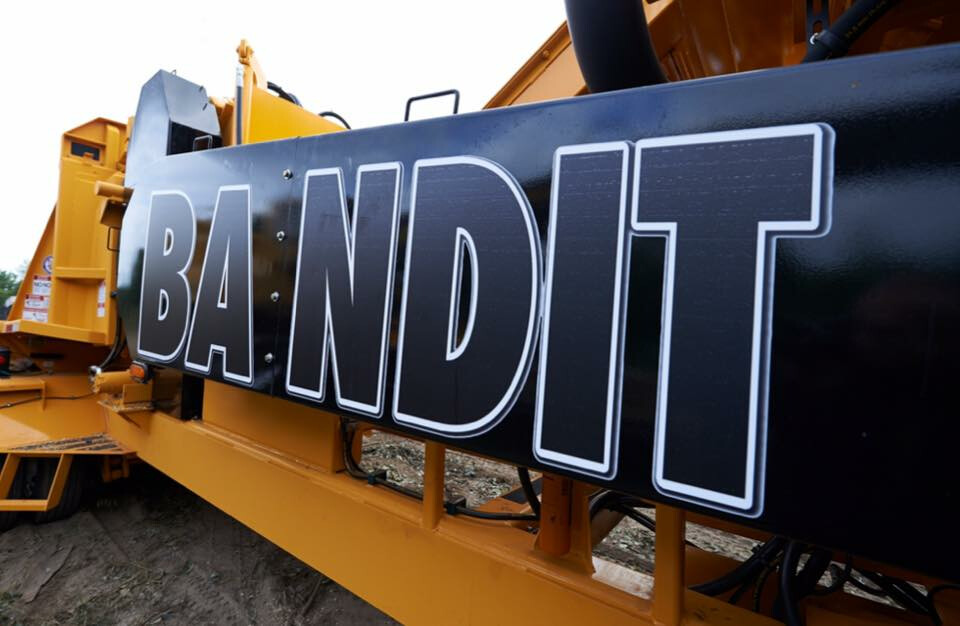 Bandit Industries has had a long tenure serving as a key employer in Middle Michigan, and its incredible growth continues today.
The Remus-based woodchipper company's early days were modest. It started out as Foremost Fabrications, a small company founded by Mike Morey, Sr. in 1983, with a goal of building a better chipper than the market had to offer and a better company for which employees could dedicate their skills.
From those humble beginnings and a commitment to honesty, integrity and unwavering employee support, the company thrived. In 1987, when Jerry Morey and Dennis Tracy joined the team as co-owners, the company name was changed to Bandit Industries while product lines, industry recognition, and sales soared.
Demand for Bandit products, based on its sterling-reputation in the market led to new facilities and product lines-on average, major expansions occurred every two years.
By the end of 2021, the company had grown to 610 employees, up from 450 in 2020, with its main facility extending to 340,000 square feet. The company has pioneered premium tree chippers, stump and horizontal grinders, and forestry mowers. In 2018, it was also an early adopter of an Employee Stock Ownership Plan (ESOP) model, in which it announced that 100 percent of the company would be made available to its employees.
Late 2021 brought about another major expansion for the company, when it announced a purchase of the assets and properties of the Trelan Company.
Trelan has a strong history in the tree chipper arena and has produced equipment since the early '70's. Bandit Industries will continue producing both Trelan and Bandit product lines and provide service and parts for both. The 45,000 square foot Trelan facility will add to Bandit's capacity to manufacture both lines. Bandit has five more expansions underway that are slated for completion by the close of 2022, totaling a $16.5 million investment. Additionally, Bandit's team keeps growing, and it anticipates employing 800 talented individuals by the end of 2022. Currently, the company has over 100 career openings.
"I want to congratulate Bandit Industries for their recent Trelan purchase and their tremendous growth over the last few years," states Jim McBryde, President and CEO of MMDC. "Bandit is a leader in manufacturing and innovation. We are proud to have them here in Middle Michigan."