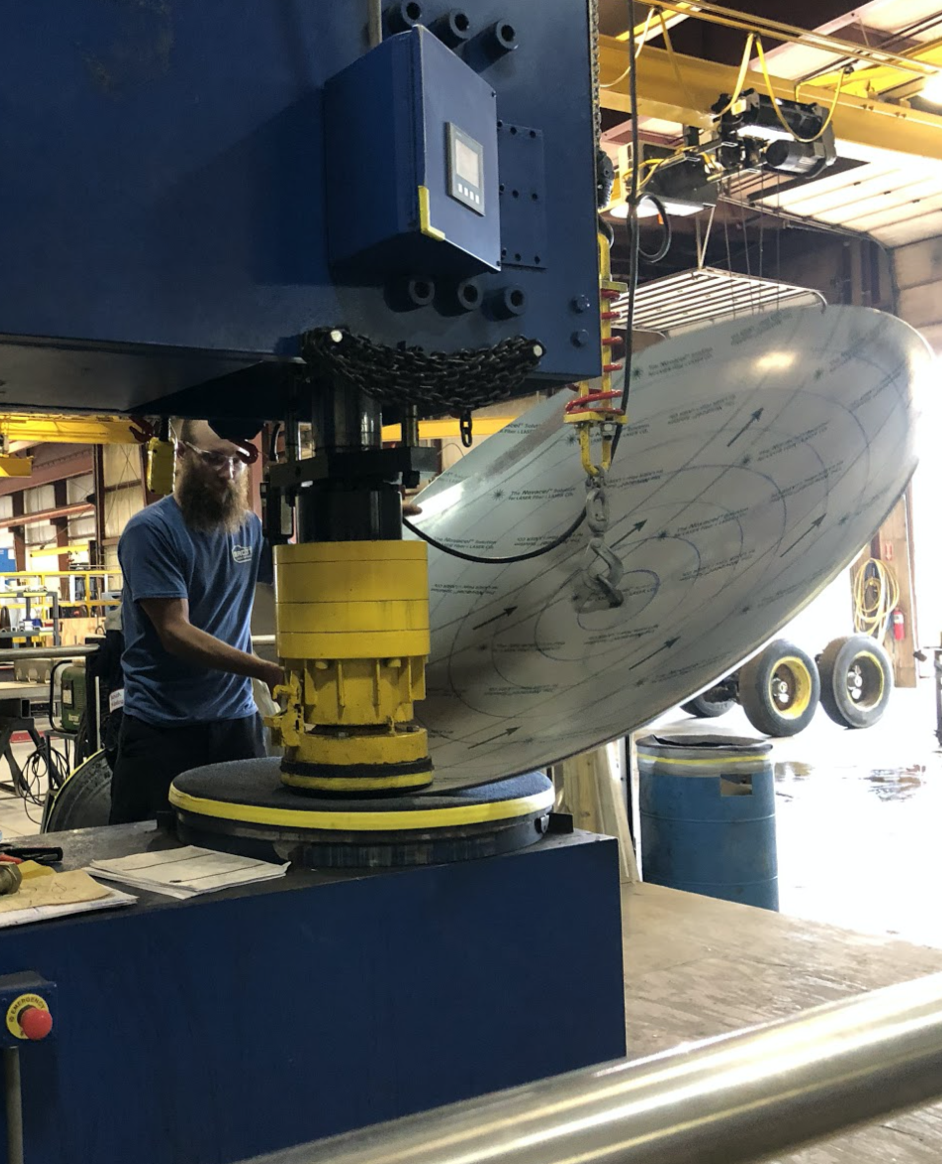 Last year, Mt. Pleasant was fortunate enough to welcome MAC LTT, an industry leading manufacturer of liquid tank trailers, to its manufacturing base. Though the company is headquartered in Kent, Ohio, it decided on launching its first stainless steel facility in Mt. Pleasant, because it could acquire the right mix of assets and facility space locally.
Since then, MAC LTT's production of the state-of-the-art stainless tankers has flourished, with demand quickly outpacing the production capacity at their location. It was time for a larger space and an expansion of operations.
MAC LTT considered making the obvious choise to move its stainless steel operations nearer to its headquarters in Ohio. But, company leaders also recognized the benefits of staying in Middle Michigan-an outstanding talent pool with a workforce unlike any other.
"We were thrilled that MAC LTT was doing so well, even in the midst of the pandemic," notes Jim McBryde, President and CEO of MMDC. "But, we were concerned about finding a larger space for them so that they would stay here. We went to work right away to find the right location and put together financial packages that incentivized their continued investment in our community."
The right location did emerge when Dayco Corporation announced plans to vacate its current Mt. Pleasant building. Through cooperative efforts with the Michigan Economic Development Corporation (MEDC), MMDC was also able to facilitate a $350,000 Business Development Grant for MAC LTT. Additionally, the City of Mt. Pleasant granted the company a property tax abatement on the Dayco building, providing even more financial incentive for the MAC LTT to remain.
"We were able to secure the business development grant because there was a true risk of losing MAC LTT to another state and the MEDC recognized that," McBryde states. "It's so important for Michigan to fight for businesses to come here and stay here. Financial incentives are a big part of that work, so I'm happy that we were able to deliver these funds for an important local employer."