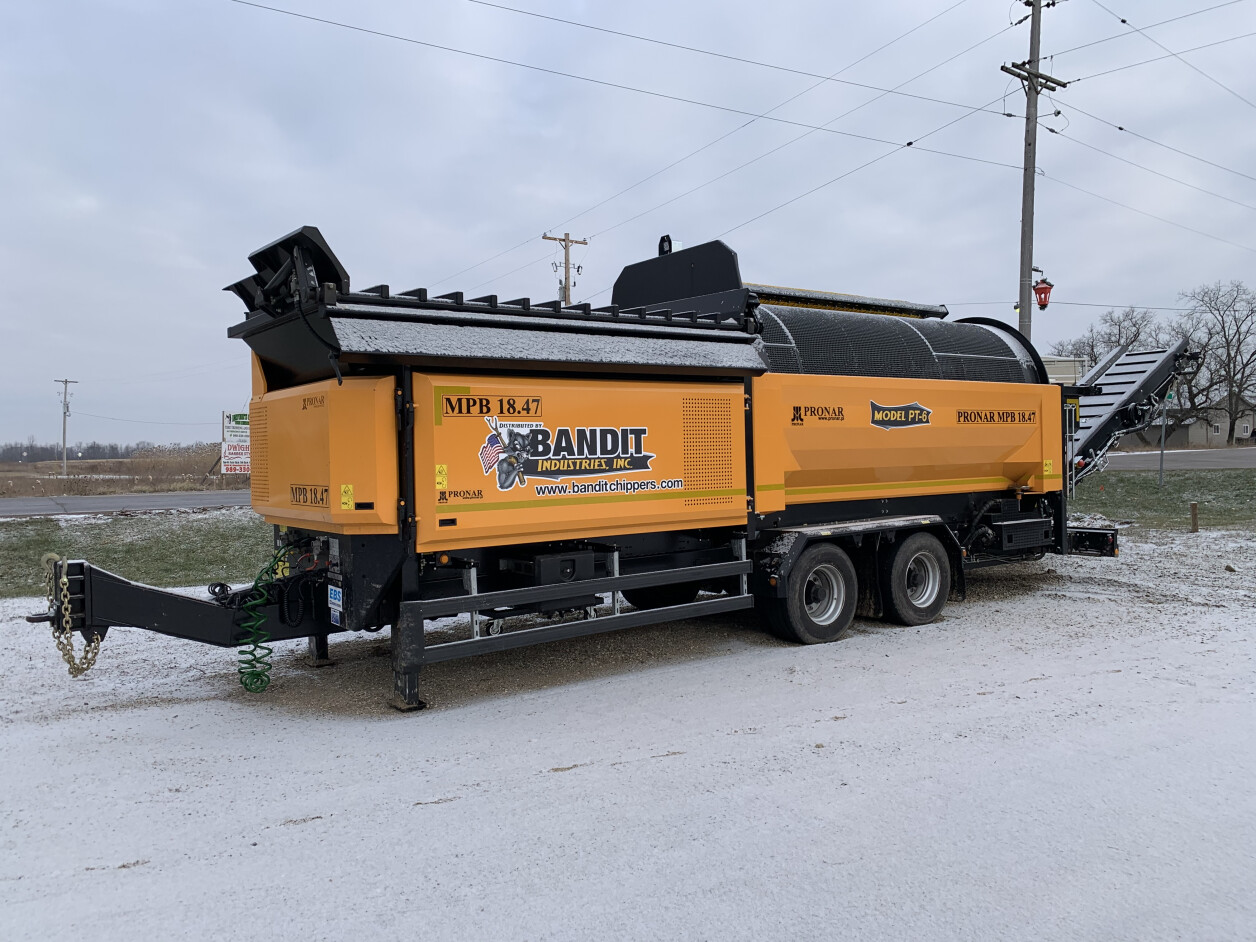 Last year Middle Michigan Development Corporation (MMDC) worked closely with Bandit Industries, Inc., Broomfield Township and the Michigan Department of Treasury to secure two industrial property tax abatements. These tax abatements were expected to bring in $1,226,942 new investments and approximately 25-30 new jobs over the next two years as a result.
Bandit recently became an employee-owned company by offering Employee Stock Ownership Plans (ESOP) to all members of its team. According to Louie Jensen, Facilities Manager for the company, this has really resonated well with those seeking employment at Bandit Industries, Inc.
Louie Jensen says this approach "signifies that an individual working at Bandit is more than just an employee - he or she is like family." It's this high-level of appreciation that really sets Bandit apart. "People are excited to apply here because of the reputation that we have and how we treat our employees," states Jensen. "This reputation may be what got people to apply, but our commitment to our employees and our customers is what keeps people here and allows our company to continue to expand and grow."
In addition to the building expansions, Bandit Industries, Inc. has also begun to expand its market internationally, securing partnerships with Poland-based company, Pronar, and German-based company, Arjes.
Through these partnerships, Bandit will offer a world class distribution channel, a highly experienced sales and marketing team, along with Bandit's superior parts, product and service support.
Related: Celebrating 35 Years with Bandit Industries, Inc.
Bandit is offering trommel screens, stacking conveyors, and compost turners to name just a few products by Pronar along with various sizes of slow speed shredders by Arjes to its vast dealer network.
These partnerships allow Bandit Industries, Inc. to broaden its product portfolio and offer a more comprehensive line of equipment while also providing customers and dealers with complete packages for complex grinding, chipping, and shredding operations.
MMDC will continue to partner with Bandit Industries, Inc., providing services that support their growth and development. These services are available to all companies located within Clare or Isabella county and can be taken advantage of at no cost to the companies in our service area.